ONCE UPON A TIME I WAS A STAGE DIRECTOR FOR GIANT VARIETY SHOWS
One day, I had an idea about a stage number. Excited to share, I told my boss.
She snapped at me, "You can't do that!!"
I just told her, "Watch me!"
Even though I wasn't a brilliant actor, I brought out the best in my fellow actors and loved working backstage while the main actors got accolades!
I believed my calling was helping people become great performers. But, my bosses were toxic. I had a graduate degree but one believed in me.
BUT MY SHOWS ALWAYS BROUGHT THE HOUSE DOWN.
Always on opening night, my boss would tell me,
"That was so good! I can't believe you pulled that off!"
I would always reply, "That's the difference between you and me; I always believed it!"

I helped my performers believe in themselves, and they achieved greatness. It felt different. It felt GREAT. I stopped caring about my boss and started caring more about my team.
Maybe, just maybe, belief and courage mattered the most!
Belief made me strong! (And courageous.)
I started a marketing company, and A few years later I started my country Americana band, Good As Gone.
We had no audience. Zero exposure. But I believed in our success. in my heart, I was still thinking, "just watch me!"
Within a year we had;
A licensing agency

Booked out gigs and tours

An original album

A promoter and

Charted on billboard Americana charts

Won an International songwriting competition

Our band was used for marketing for Bordeaux wine council, Bordeaux, France. So I started thinking about what was next for me. I wanted to coach and use all my skills for something big, something to empower others to change the world…

What if I could take all the tools from director days, my skills with copywriting and messaging, my knowledge of vocal production and acting, directing and producing, then combine those skills with life and business coaching?
To my great surprise, it worked.
My coaching career took off.
I earned new coaching certifications from Yale and Northwestern.

I realized; the stage is how you send your business into the stratosphere.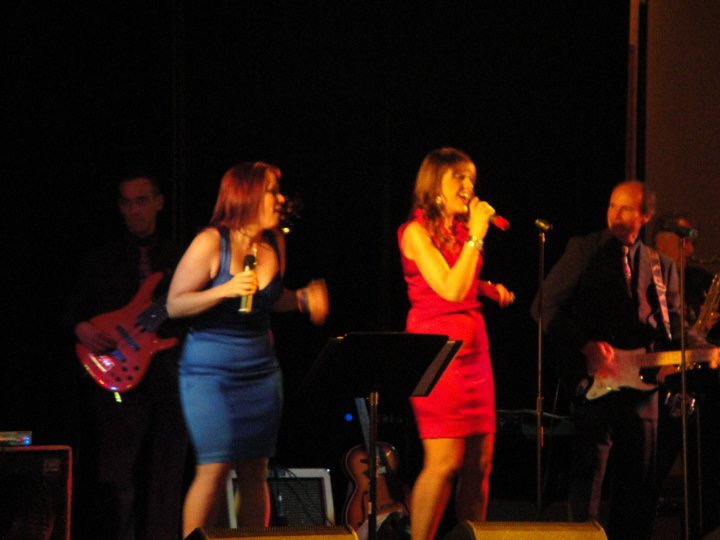 It was the stage that made the difference.
Live speaking gave my clients the reach they were looking for.
Entrepreneurs and business people would book my public speaking coaching and ask, "can you really get me onstage? "
I always replied, "yes, you'll see! Just watch me!"
This time it was flowy and fun.

I found confidence in my ability to coach and confidence this was my life's calling.
I found clarity in my belief and clarity in my purpose.
I found clients who needed my expertise and who were slightly rebellious, too.
When I let my natural courage and lighthearted humor take over, big things happened for my business. I'd been angry because I was afraid of never realizing my dreams.
Instead, my dream is getting you seen on a global, live-stage.
The ripple you'll form on the universe. The tiny wave gathering into a Tsunami. My dream is your dream.
Maybe it's time for your spectacular debut?
Let's tell the world together, "Just WATCH US!"
Book a discovery call here.