5 STEPS TO CREATING IRRESISTIBLE POSTS THAT BOOK SALES CALLS EFFORTLESSLY!
For Coaches, Entrepreneurs, and creatives who want a steady stream of organic leads weekly!
How many more clients could you book with multiple discovery calls in your calendar?
Do you struggle every day wondering what to post and where to post it?
Does it seem like other coaches have it easy when it comes to creating posts to intrigue, delight and book YOUR clients? You know, the clients you COULD help if only they could see you, right?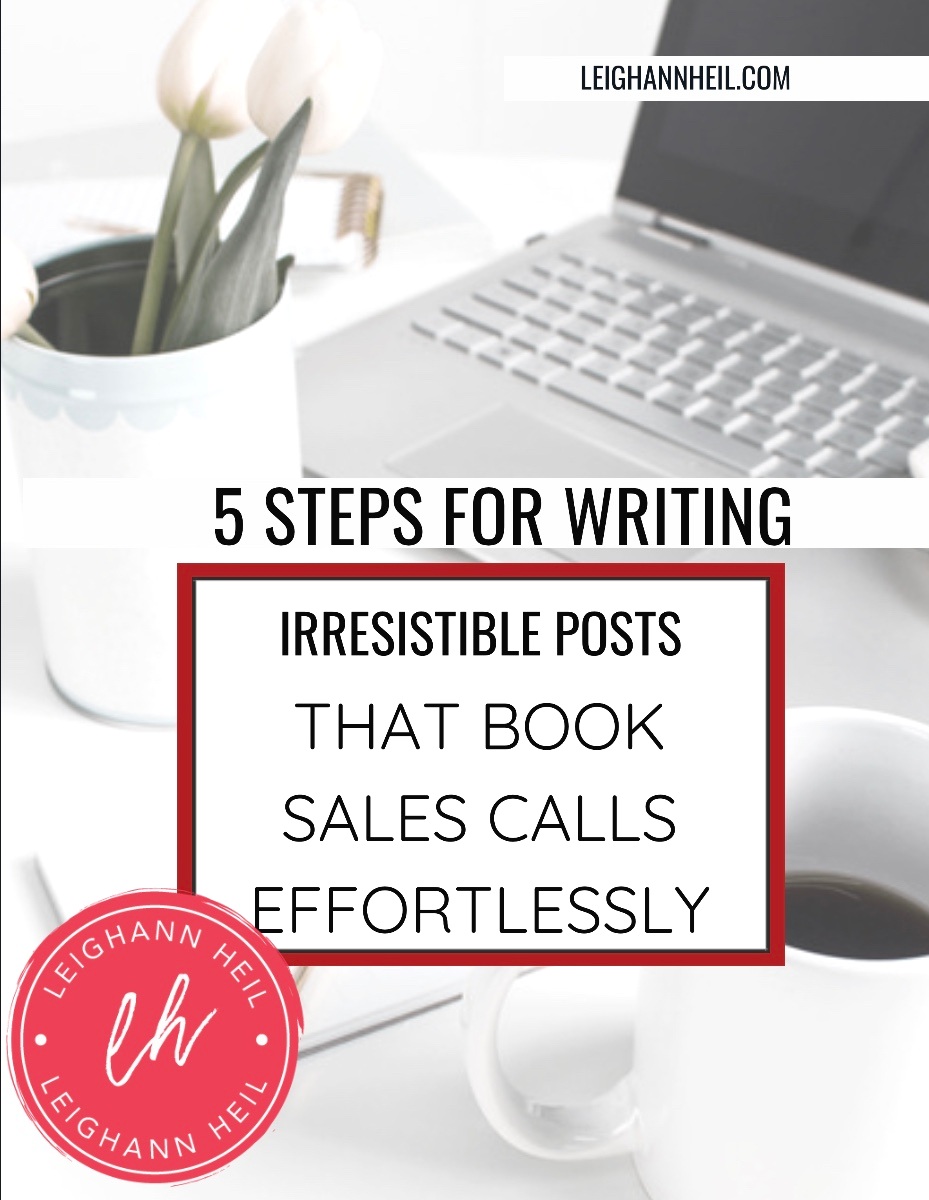 This easy checklist, step-by-step, will help you get noticed and booked out by your ideal clients.
It all starts with a great post, one that leads to more calls and more bookings for your business.
In this free checklist, I'll be teaching you how to construct a perfect post to generate more organic leads without ads, so you can book sales calls and double, even triple your income!